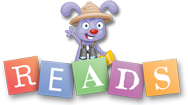 Hello, friends! We all know that Reading is incredibly important to learn at a young age. It builds confidence and supports learning as our children grow older. However, one can not forget to teach not only HOW to read but also how to COMPREHEND what we are reading. Today, I am going to share with you a great supplemental resource that will not only excite your student to read but also encourage reading comprehension: the
READS Parent/Child Reading Comprehension System
by
EGM Educational Systems, LLC
.
Description:
The
READS Comprehension System
is a package of supplemental materials that are to be used to support comprehension for a student while they read a book of their choice. It can work for any book, fiction or non-fiction, and will also help your child build critical thinking skills. Here is what is included: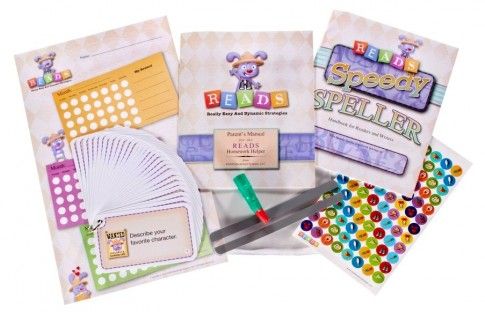 30 Question Cards that are held on a ring for easy storage and convenience. These durable cards have comprehension questions that might discuss a favorite character or real-life connections.
Rewards Chart and Stickers that will provide a record for your child's daily reading as well as allow you to notate rewards for completing their reading for the week. Student's earn stickers each day. (This chart lasts for three months.)
Magic Finger and Reading Guide Strip: This was a favorite of my homeschooler as she loved to track her reading with a crazy green finger. However, a reading guide strip is also provided for your older students who still need support in focusing on one line at a time in their reading.
A Speedy Speller notebook is also provided that includes a wealth of information like 1,400 common words, abbreviations, numbers, and punctuation. This is a great resource for your child to keep near them as they work on writing projects. It also provides areas for your child to add to their handbook as needed.
Parent Manual: provided for you to feel confident in using the materials.
Routine
I used this pack with my third grader who is an excellent reader but who often reads to quickly too fully comprehend what she is reading. This pack forced her to slow down while reading through the book of her choice as she looked for specific information. Here is how we did that!
Nat would use the cards during her regular independent reading. She would choose one of her books from the library and then I would give her the ring with the comprehension cards as well as her creepy reading finger. I would choose one of the comprehension cards for her to focus on for that day. She would then read her book (or her chapter if it was a long book) and write her findings on journaling paper. This allowed me to assess her comprehension as well as her writing skills. She also kept her Speedy Speller handy for writing support. (Note:
If your child is still learning to read or write, you could have them read a book aloud to you and then verbally answer the question. This would give you immediate feedback as to their comprehension and fluency.
)
She kept her writing papers in a folder and I would read over it with her asking questions to increase critical thinking and support her writing. She would then earn a sticker for her reading chart once I checked her writing.
Good To Know:
The READS Reading Comprehension System has a fantastic price of $19.95. The great aspect of the materials is that they are created out of durable materials. Other than the sticker chart and stickers, these resources can be used many times. It is a quality product which is important to this homeschooling Mama and teacher at heart.
The product would be best used in Grades 1-4. However, keep in mind the level of your child. If your fifth grader still struggles with real life connections or still reads on a lower level, this would be a great support resource for them as well.
My Thoughts
I was very pleased with the quality of this product. Nat was excited to use the comprehension cards and never complained about completing the writing assignment. It is definitely a resource that I will use again and again as I am always looking for great supplemental resources that will build reading comprehension. If a student can learn
how
to read and understand
what
they read, there are no limits to their future.

Disclaimer
: I received a free copy of this product through the Schoolhouse Review Crew in exchange for my honest review. I was not required to write a positive review nor was I compensated in any other way. All opinions I have expressed are my own or those of my family. I am disclosing this in accordance with the FTC Regulations.