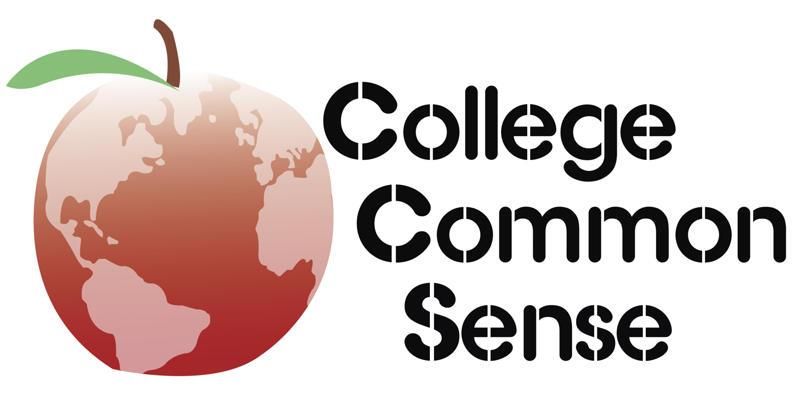 Good afternoon everyone! Today, I will be sharing a program that you can use to prepare your children for college! I believe that it is never too early to beginning thinking about this important step. I was very excited to receive the opportunity to review the
Going to College and Paying for It Online Video and Workbook
by
College Common Sense
.
Description
This program was written by Denise Ames, a woman with 10 years experience in the financial aid business. This product is an effort to educate and equip parents as well as students with the processes of financial aid. There are so many steps a student must take to choose the right college, then pay for it! On a series of videos, Denise walks through the process with you as if you were sitting in her office. She slowly walks through common vocabulary used in the financial aid process, what to expect when working through the steps, scholarships that are available to you, and a system you can use to stay organized.
College Common Sense
includes 6 videos with an accompanying workbook that is available in PDF format for quick printing. This enables you to read along and take notes for later reflection. Here are the titles of each video:
The Big Picture- This provides a look into the first steps: choosing a college, understanding financial aid, and how much it actually costs. It also includes a worksheet that asks 20 important questions before applying to a college. She also discusses specific things you should look for when visiting colleges and making a college choice based on the right motives.
How Financial Aid Works- Denise uses this opportunity to share the ins and outs of financial aid: where you should begin (the FAFSA) and the actual cost of attending.
All About the Free Money- In my opinion, this was an important video. I am already making plans now to ensure my children make it into college. There are many scholarships available but sadly, we don't always know about them. This video helps you find them so that you can take advantage of these great opportunities.
The System that Works- In this video, Denise instructs on how to set up a system that will help your child keep track of the scholarship process. There are ways to keep track of the scholarships that interest you, the scholarships you actually apply for, and the scholarships that have already been attained. There is support in preparing for these scholarship opportunities that I will definitely be going back to for reference.
You in the Process- I enjoyed this part of the series as it seeks to actively involve the student in the process. My daughters are encouraged to be responsible for their futures and seek to build character within that would enable them to reach their goals.
Put It All Together- This final video is a wrap-up that encourages one to get excited and take charge of this monumental decision: a college future.
Good to Know:
This program is for all of the following: parents of elementary students, parents and middle school students, parents and high school students, parents and college students. Because my daughters are all 6th grade and younger, this program was more for my benefit. I watched the videos and made notes in the workbook. However, I did begin using some of the processes with my oldest daughter. We have begun talks about some of her college options and I have plans to utilize the information more as she progresses through middle school.
The program is $25 for online access that will last 12 months. The videos and PDF are all conveniently located on the website.
Each video lasts around 30 minutes so it is not burdensome on your time. It is good to print out the workbook so that you can highlight and take notes as you work through each session.
My Thoughts:
I found that this product would be an excellent tool for parents who have never walked through the college process. Mrs. Ames systematically works through the process as she seeks to take the guess work out of college preparation. Due to the ages of my children, I used this product myself and watched 1-2 videos a week. I would then take notes and complete followup activities that related to my children's stages.
The greatest part of this program is that you feel that you are sitting with a financial aid adviser who isn't rushed. Many parents and students on campus can testify to the fact that sitting with a financial aid adviser can be a hurried process as there are many other students waiting, and it can be uninformative as you don't always know the questions to ask. This program allows you to sit with an adviser that will slowly explain to you the process, the vocabulary, and the right questions to ask. It is definitely a resource that I will refer to in the future. As the financial aid specifics change from year to year, I understand that I will still be required to do my homework each year. However, this program affords the benefits of a basic knowledge and background into the steps that will prove very helpful.

Disclaimer
: I received a free copy of this product through the Schoolhouse Review Crew in exchange for my honest review. I was not required to write a positive review nor was I compensated in any other way. All opinions I have expressed are my own or those of my family. I am disclosing this in accordance with the FTC Regulations.