Corinna from "Surfin Through Second" is having a classroom theme linky party and I thought I would join! You will definitely want to check out her site! It will definitely be worth your time to cruise all of the insipiration there!
I found another linky party at 3-6 Resources.
So I thought I would link up! There are so many fantastic ideas floating around as we are all getting ready for a new year.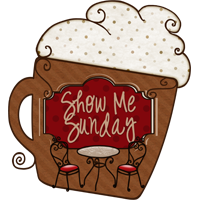 In the past I have done an Americana theme, Dr. Suess, and Jungle time complete with monkeys! This year I am doing something new and we are heading WEST pardner! 
Here are a few things I am doing this year! My room is going to be filled with these kinds of decorations:

I will be creating a

Rootin' Tootin' Wall of Knowledge

where I will be creating information boards for Science, History, and Math. This will focus on the vocabulary and topics that we will be studying throughout the year. I will also be creating a Reading Corral for the classroom library. On another wall, we will have a Write 'Em Cowboy board where we will have the writing process chart and some examples of their published work. We will also have a Pony Express chart where each week the girls will be writing articles about what they have learned, cut them and place them on a large writing tablet in the look of a newspaper. I am working on the signs for these and can't wait to get it together! At the end of the year, we will staple them all together and make some kind of cover. We can then read through the information we have learned all year.

For more decorations, I have rope and red bandannas. I also picked up an awesome doorway curtain from my Mom, also a teacher. It looks like this:

I think this one is from Party City.
I have cute galvanized buckets for supplies and I will also be bringing in a bright yellow color with sunflowers. I LOVE sunflowers with a rustic theme. This will also open the door to hang some of these over the Reading Corral:
Anyhoo, I can't wait to get it all set up! This is by far one of the most exciting things about the beginning of a brand new school year! Can't wait to check out all of your amazing ideas!