Hello, friends! I am so excited to be offering a new review today for the
Schoolhouse Review Crew
! I have so enjoyed being a part of this group already and our year officially begins in January!
For the review today, I will be speaking about
SchoolhouseTeachers.com
. This website is created by
The Old Schoolhouse Magazine
which I also reviewed
here
. It is dedicated to offering homeschool lesson plans and resources in one easy to use interface.

As I began exploring the site, I was so excited to find the broad spectrum of resources offered. This is not a website of printouts; rather, it is full of lesson plans, Youtube videos for teaching subject area, and supplemental materials. There are materials to build a full curriculum plan or to just supplement what you already have. Maybe you are like me and would like to add a few special areas on top of your curriculum. This site has resources for that as well. Here is a glimpse into the subject areas available:
A Study of Asia
Career Exploration
College Choice Guidance
Chemistry
Classical History
Economics
French
Film Making
Geography
Guitar
History
Home Economics
Lapbooking
Literature
Logic
Math
Media
Mock Trial
Music/Voice
Reading
Special Needs
World Views/ Apologetics
Writing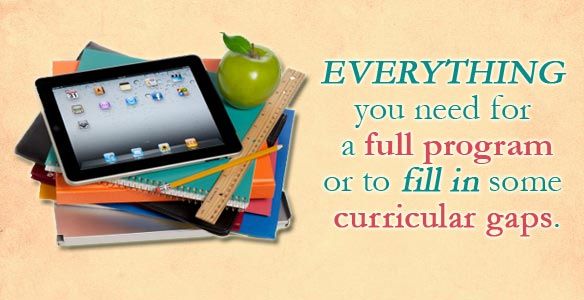 There are highly qualified and award winning creators creating resources for each area listed above, offered in a weekly or even daily format.
As my homeschool runs on a semester schedule, I am working to have everything ready for the Spring Semester. I am so excited to find several subjects available that were already in my plan. Here is what I plan on using for the Spring.
Guitar- My oldest daughter has been learning guitar for about a year. My husband is quite a musician and she has learned so much from him. She already plays many songs and has written quite a few of her own. However, I want her to be able to read written music and thus far, she has only been playing by ear. So, I am looking forward to integrating the weekly lessons available that will incorporate written music.
Literature- This subject area is on the menu for the Spring and I was excited to find resources that incorporated award winning children's books. Literature is meant to be discussed so there are great questions offered for the books that study the different forms of literature, information specific to that book, and overall book structure. There are also story charts available and essay assignments available. This will be great for my older daughter as well. It will encourage her to fully engage in the story and to think deeper than surface text.
Spanish- This special area will be for all of my children. On SchoolhouseTeachers.com, they have a teacher who offers lesson plans, videos, and activities to learn the Spanish language. This will be one of my girls' favorites, I am sure. :)
Every Day Work- There are so many activities and printables for everyday work like grammar, math, and handwriting. The main two I will be using is the Schoolhouse Spelling which gives weekly spelling lists as well as daily activities to practice spelling and the Everyday Explorers: USA track which explores the 50 states utilizing websites, lapbooks, and lesson plans.
Read and Play: PreK Activities- I am ALWAYS looking for new activities for my little one. She is 3 and loves her school. :) This area has activities and scriptures that revolve around a theme or book. The theme is currently thankfulness as we are celebrating the holiday season. There are so many wonderful memory verses offered, projects and recipes shared that would make learning a joy! This is one resource that I will begin implementing immediately.
As you can see, SchoolhouseTeachers.com is a homeschool site that offers a wide variety of resources. There is so much offered for all grades, Pre-K through 12th grade! The best part about it? It also takes into account a homeschooler's budget! Right now, they are offering the first month for $1 and after that it is only $5.95 a month. With your membership, you also get free resources like a subscription to The Old Schoolhouse Magazine, Monthly Bonus E-books, access to Schoolhouse Expos, and a Schoolhouse Planner! :)
If you are like me, you are constantly looking for new, creative ways to teach your homeschoolers. I encourage you to click the link in my sidebar and just check it out! You might find it is a great fit for your home classroom. You can also see other reviews about this product by members of the Schoolhouse Review Crew by clicking the link below.

Disclaimer
: I received a free copy of this product through the Schoolhouse Review Crew in exchange for my honest review. I was not required to write a positive review nor was I compensated in any other way. All opinions I have expressed are my own or those of my family. I am disclosing this in accordance with the FTC Regulations.