Hello, friends! I can barely believe it is the first of another month... the last month... of the year! That means it is time for Oh Boy 4th Grade's December Currently! :) So, here we go...
Listening- it is late, I am sick... thus the silence. The End.
Loving- the twinkle lights of my Christmas tree! If you didn't already know, I puffy heart Christmas trees! In fact, I am having an Oh, Christmas Tree linky party! I hope you will click the link below and join me!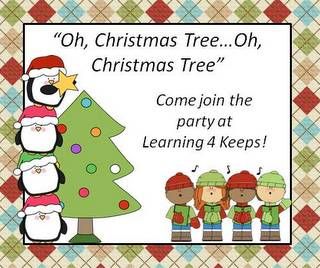 Thinking- about new ideas for my next guest blog post. I am so excited to have the opportunity and really want it to be stellar! lol
Wanting- to stop coughing! I do think I have coughed up a lung tonight. ugh!
Needing- CONTACTS!! My glasses are beyond the point of no return. You know, when they sit cock-eyed on your face and slide down your nose constantly because they are so loose. *sigh* Need to make that eye appointment.
RAK (Random Act of Kindness)- I had to think about this one for a bit but I did remember that yesterday I offered to advertise for a dear friend about her home-based business. It is not on my blog yet but it is on the way! You will love it!
Now, hop on over and join the party!