Hi, all!! I have had quite a week since last Monday and it involved a long trip, good friends, time with family, and a weekend of ministry... not necessarily in that order. :) Today, I will be bringing a brand new review to you that covers a preschool program that I worked on with my Lillee bud called
Flowering Baby
by Flowering Baby, LLC.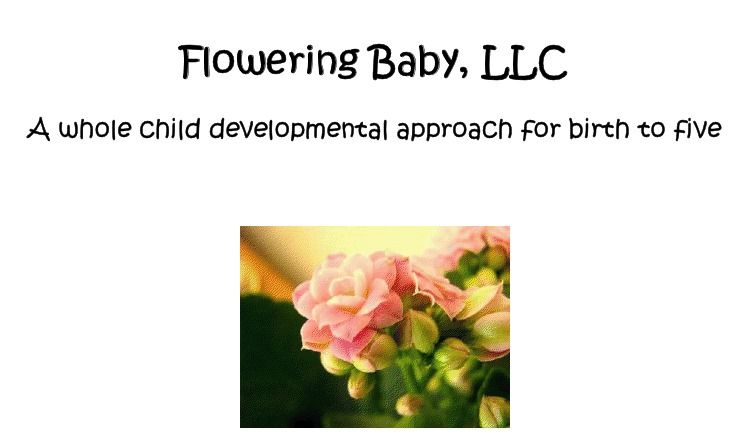 Description
Flowering Baby is a preschool curriculum that has five different tracks available based on age. The purpose of this curriculum is to give parents a guide to teach age appropriate skills. For the purpose of my review, I will be speaking mainly to the
Three to Four Year Old track
as this is where my preschooler falls.
The program was created by a mother/daughter team who seek to equip parents in instructing their young ones in cognitive, language, fine and gross motor, social, emotional, and self-help skills. This curriculum was written with one very important fact in mind: all children develop at different rates. This curriculum will give you a framework to build on or scale back depending upon the level and educational experience of your child.
Monthly lesson activities are included that begin in January and build on itself throughout the year. This monthly pack includes 20 or more activities. A thematic pack is also included to add to the instruction which is somewhat like mini-units where there are books, activities, and projects that revolve around a central theme.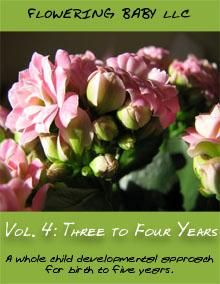 Routine
This program was a fantastic resource to begin using with my eager young one. She had been wanting so badly to do "school work" and I had not used an actual curriculum to guide her instruction. Each day, I would get her sisters going on their schoolwork before calling her to begin her school time. We chose a specific place for her (an ottoman in the living room) where the materials for the day would be prepared. One bonus to this curriculum is the ease of implementation. It is easily integrated in the day and uses basic materials that you would find in your home with the exception of the book lists. These had to either be searched for in my local library or other books chosen that complemented the area of focus.

For my little one who was already so eager for school, I found that I needed to add books to the list for the day as one read aloud was never enough. Also, I found that I had to sometimes increase the difficulty of some of the activities to add challenge. Although some days would give me plenty to build on, other days would not provide quite enough. For instance, an activity might be to listen to your child throughout the day to correct or reinforce language skills. This would not necessarily be done during "school time." On these days, she would always beg to make instruction longer and I would complete another day to capitalize on her eagerness or do extra in the thematic units. Again, the curriculum is built with these individual differences in mind. This is what makes homeschool curriculum so beautiful! It is all about that one child.
Good to Know
2.) The curriculum can be purchased in downloadable form or in CD format. You would then print it out to use.
3.) The simplicity level is up to you! If your child is not ready for sitting down for a time of instruction, the author encourages you to do some of the activities while they are playing with toys or manipulatives. Play the musical style of the month in the background throughout the day to expose them to the genre. Progress at your own speed and understand that children (especially toddlers) develop at different speeds and in different manners. You expose your child to new information and capitalize on those subjects or topics that seem to gain the most interest from your child.
My Thoughts
I found this curriculum to be a great guide for parents who are searching for a guide in their toddler's instruction. Different developmental skills are noted and scaffolded to give direction. It would be especially helpful to someone with little experience in teaching young ones. It was certainly a pleasure to use as the base building block for my daily instruction.Would you like to see a typical day in the program?
Just click here!
If you would like a 10% discount, simply purchase from the Flowering Baby website and use the code "Blog10" when ordering!

Disclaimer: I received a free copy of this product through the Schoolhouse Review Crew in exchange for my honest review. I was not required to write a positive review nor was I compensated in any other way. All opinions I have expressed are my own or those of my family. I am disclosing this in accordance with the FTC Regulations.