Hello, friends! It has been like crickets around here lately! It is amazing how time has been flying by and we have been keeping the roads hot. But, that is for another post. Today, I have the pleasure of another Product Review that I think you will find of particular interest. If you are anything like me, sometimes I feel that I am drowning in papers! I am a list person who has been skipping the list because I don't want to lose another paper. The problem is that my brain is not always as accurate as I would like, especially when you add in all of my husband's lists and calendar dates. My mind often feels as if I am going under! I was very excited to be given the opportunity to review
Paperless Home Organization
by
Simplified Pantry
. It has proven to be an fantastic resource that is helping Mom (aka. Mrs. Remember Everything) keep up with life.
Description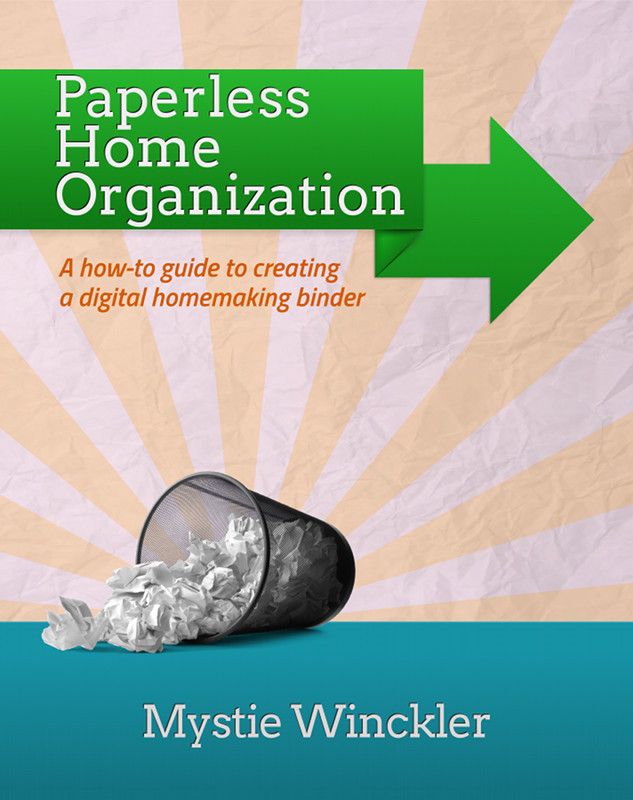 Paperless Home Organization is an E-book that teaches the reader how to use electronic tools already at your disposal to streamline your productivity. Utilizing free online tools, Mystie Winckler teaches you a step-by-step approach to getting all of your information into one place: documents, to-do lists, homeschool portfolios, calendar, etc. This is not a book full of useless information but a guide to using 3-4 programs that will change the way you look at organizing. She also provides clear instructions and even pictures to help the reader fully understand the process.
Routine
The e-book is an easy read and very informative. It will get you excited about trying new programs and tricks. One thing to remember is that this is a process and one that has to be approached with patience. But, once you have trained yourself to get into a routine, this procedure is very effective. I am more of an evening person, so I seek to update my programs in the evening and preferably at the beginning of the week to prepare for the next week if any updates are needed.
Good to Know
Here are a few things you can organize with the system: appointments, special days, to-do lists, emails, contacts, files, receipts, checklists, book lists, PDF files, and more.
You can purchase and download the e-book as a PDF file or for your Kindle here for $3.99.
The author is running an awesome special for you! You will receive 30% off ANY ebook through June 3rd! Just enter the promotional code: TOS2013 at checkout!
There are also two other e-books available for purchase: Simplified Dinners (a great way to gain new ideas for easy and delicious meals) as well as Simplified Dinners Gluten and Dairy Free (for those with specific nutritional needs).

My Thoughts
Mystie Winckler at Simplified Pantry has done a wonderful job at creating a comprehensive, step-by-step approach to paperless organization. She breaks it down in such a way that the mountains of paper feel conquerable. This book may be just what you need to crawl out of the paper pile and into productivity. Be sure to follow the link below to read how other Review members used this resource as well as the Simplified Dinner e-books!